What has CDKN been up to? Three years of weaving knowledge and action on climate change  
What has CDKN been up to? Three years of weaving knowledge and action on climate change  
Share this:
Story detail:
Countries need to access relevant knowledge - tailored to their context - to design and implement policies on climate change.
Since 2018, a second phase of CDKN called the 'Knowledge Accelerator' has focused on growing our 'knowledge-in-action' services, as well as further cultivating climate leadership, learning and collaboration within and across developing countries. Here are some of the highlights from the past three years' work.
Amplifying the voices of developing countries on global platforms
We have:
Enhanced the quality and accessibility of climate change information by Africans and about Africa on Wikipedia. Wikipedia is a powerful tool to communicate climate change knowledge, however only 20% of Wikipedia editors are female and only around 20% are from the global South. CDKN successfully improved 281 articles, created 5 and made over 2500 edits to enhance the quality and accessibility of climate information related to the global South. 
Image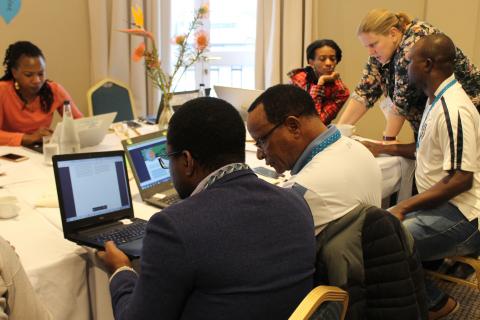 via CDKN & FCFA
Promoting climate knowledge
We have also helped good climate science go viral and supported communication and knowledge exchange on climate:
Created tailored communication toolkits to share the latest scientific material from the Intergovernmental Panel on Climate Change (IPCC).  CDKN also hosted a range of regional outreach events: In Latin America, the CDKN toolkits were shared at an online event with the IPCC Working Group III. In Africa, CDKN provided special training to African journalists at the Africa Climate Risk Conference. 
Established a Climate Knowledge Hub (Click Hub) - a regional 'network of networks' to enhance knowledge for climate action and the impact of 19 Latin America networks. 
Delivered a regional online communication course based on CDKN's Communicating Climate Change manual (which was also translated into three languages). 
Image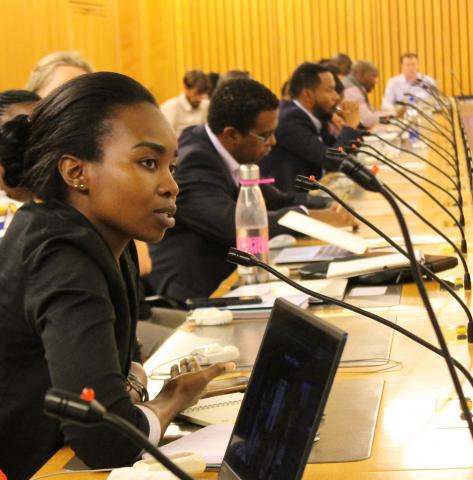 © IISD/ENB, Kiara Worth
Fostering more inclusive, climate-resilient development  
In South America, CDKN fostered peer learning among gender specialists based in environment ministries in Peru, Ecuador and Chile. This peer learning centred around how to mainstream gender into Nationally Determined Contributions (NDCs) and mainstream issues across all sectors. As a result, the Government of Ecuador used insights to develop their gender and climate change action plan.
CDKN helped build relationships: the specialists continue to share information informally as new issues emerge in their national contexts. CDKN helped Peru's national climate change policy process to be more socially inclusive: working to support 47 Afro-Peruvian organisations to put forward a climate agenda based on their contributions and needs. This ultimately led to the election of representatives to the National Commission on Climate Change. 
In Namibia, CDKN's programme aided in integrating climate into gender and rural development programming in Namibia. Impacts of this initiative include the establishment of an institution to enhance coordination on climate change and gender between regional departments, and between national and regional governments. 
In Ethiopia, CDKN similarly worked to enhance capacity on gender and climate change. The team produced a scoping report, training toolkit and interactive games to boost government officials' awareness of the issues and ability to design and deliver climate projects that empower women. With CDKN's support, these efforts came to fruition in the establishment of a national cross-sectoral community of practice. 
Image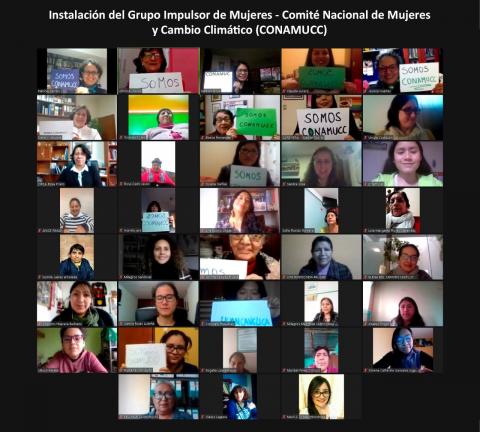 ©Peru's Ministry of Environment (MINAM)
Joining up ecosystems and climate risk management
In South Asia, CDKN enhanced collaborative water management in Nepal by running water forums, developing water forum toolkits and running online sessions to exchange experiences between Australian and Nepalese urban water management experts. Recommendations from these initiatives were ultimately included in the Dhulikhel's local government's water security plan. 
In Gorakhpur, India, CDKN and its partner the Gorakhpur Environmental Action Group focused on understanding how peri-urban ecosystems play a role in urban resilience.  We assessed knowledge needs and capacity gaps and advocated for proper management and governance of peri-urban ecosystems. A training toolkit was also co-developed in addition to a collection of practical case studies on peri-urban resilience. Overall, India's National Institute of Disaster Management was impressed by CDKN's efforts and will be using the training material and cases in its official capacity development programmes for local governments. 
Image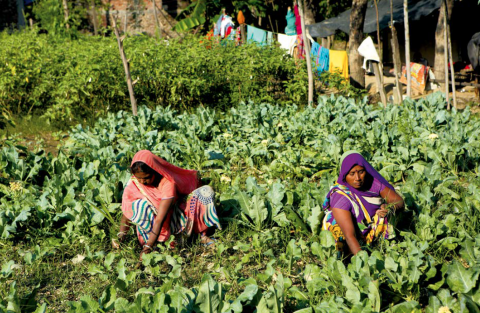 © GEAG
Looking ahead
Looking to the future, CDKN invites existing and new partners to join us on this journey to continue to deepen our impact into 2022 and beyond. The lessons we have learned from Covid-19 have made it clear that in a global emergency, collaboration across borders and among sectors is the only way forward. 
Read more about CDKN's Knowledge Accelerator here in our new publication: Weaving knowledge and action on climate change, 2018-21.  
Image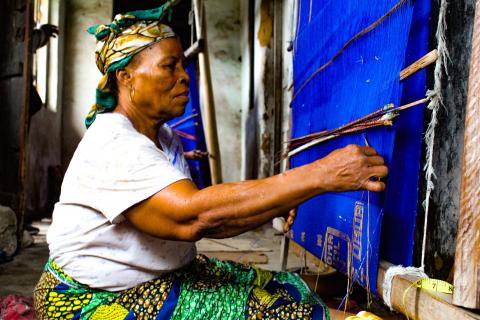 Nnaemeka Ugochukwu via Flickr
Comments