Our mission
The Climate and Development Knowledge Network works to enhance the quality of life for the poorest and most vulnerable to climate change. We support decision-makers to design and deliver climate compatible development.
We do this by combining knowledge, research and technical advisory in support of locally owned and managed policy processes. We work in partnership with decision-makers in the public, private and non-governmental sectors, nationally, regionally and globally.
About CDKN
Since 2018, CDKN has been led by South Africa-based SouthSouthNorth (SSN), working closely with its partners Fundación Futuro Latinoamericano (FFLA) in Quito, ICLEI South Asia in Delhi, as well as ODI in London.
Read more about our alliance and new phase of work in our latest publication, Impacts from CDKN's Knowledge Accelerator, 2018-2021.

Image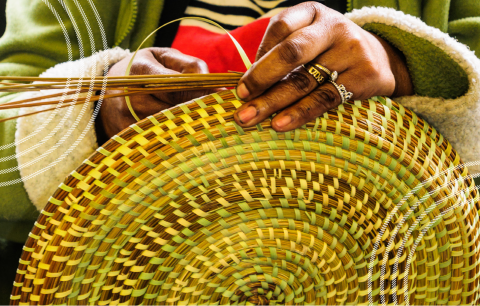 Photo: iStock
How we are funded
A range of donors supports CDKN. Since June 2018 our core funders have been Canada's International Development Research Centre (IDRC) and the Royal Netherlands Ministry of Foreign Affairs (DGIS).
The Climate and Development Knowledge Network was funded from March 2010 to March 2018 by the UK Department for International Development and DGIS. In 2015, we began our journey from a dual Anglo-Dutch programme to becoming a multi-donor funded entity to ensure the long-term sustainability of CDKN.
We invite new partners to join us on this journey – drawing on all CDKN has to offer. We are excited to be reaching out to others to forge further relationships, collaborations and funding opportunities for both the short and long term. If your organisation or programme would like to explore opportunities to collaborate with CDKN, please contact us at cdkn@southsouthnorth.org.
How we work
Supporting knowledge into action on climate change 
Countries need to access relevant knowledge – tailored to their context – to design and implement policies on climate change.
Since 2018, a second phase of CDKN called the 'Knowledge Accelerator' has focused on growing our 'knowledge-in-action' services, as well as facilitating collaboration and learning, and empowering climate leaders and champions within developing countries.
We work in three areas:
Knowledge: We synthesise and tailor the wealth of evidence and learning on climate compatible development from CDKN and other international climate programmes to produce highly-targeted knowledge and tools to support policy design and implementation.
Engagement: We engage in countries in Africa, Asia and Latin America to ensure this tailored knowledge is used and achieves impact. We share the latest climate information and learning to enhance global knowledge and inform key debates.
Peer learning: We bring developing countries together to share their experiences and learning on delivering climate action on the ground. We help connect fellow professionals who face similar climate and development challenges, within and across borders.
Independent Evaluation
To read independent reviews of CDKN's previous phase of work from 2010-2017, please visit our Independent Evaluations page.