Climate justice awards: Youth leaders announced
Climate justice awards: Youth leaders announced
Share this:
Story detail:
CDKN, the Global Landscapes Forum (GLF) and the Youth in Landscapes Initiative (YIL) have announced the 30 sponsored participants to attend the Landscape Leadership Workshop and Global Landscapes Forum from 9-12 October 2023. Of these participants, 11 are recipients of CDKN's climate justice awards, supporting young climate leaders in Africa to implement an activity or process in their communities, landscapes or seascapes that envisions or advances climate justice. Find out more about the awardees below.
Through this sponsorship of USD 2,000 per awardee, 11 youth leaders have joined a cohort that will benefit from mentorship, capacity strengthening, training and peer learning activities while implementing their project on climate justice. Additionally, awardees will have the opportunity to attend relevant local, regional and international events, including the Landscape Leadership Workshop currently being held in Nairobi ahead of GLF Nairobi 2023. 
Aida Namukose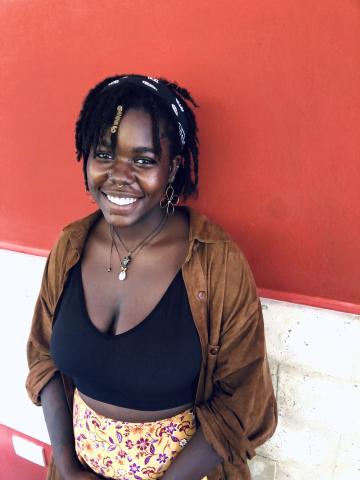 Aida Namukose is a 24 year old eco-feminist and climate justice storyteller from Jinja, Uganda. Her photo essays on the experiences of African women living and working through climate change won her the 25 under 25 Young Climate Prize by the World Around and an exhibition in the Guggenheim Museum. She has also worked with Future Rising and Minority Africa to tell African stories. She is passionate about human rights, sustainable living and breaking out of the matrix. 
Deden Ramadani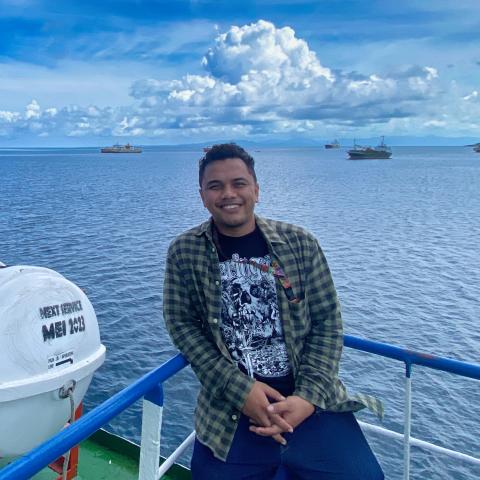 Deden Ramadani is a young and accomplished filmmaker and researcher from Indonesia. His filmmaking journey began in high school, leading to his award-winning documentary exposing cheating in national high school exams. Beyond accolades, the film ignited nationwide discussions on educational transparency. Deden's passion for research shines through in his paper on local wisdom's role in addressing climate change, which was published in an international symposium. Currently, he serves as the Research, Monitoring and Evaluation Manager for the Voice for Just Climate Action project, aspiring to merge research with his lifelong passion for audiovisual storytelling.
Edwin Odhiambo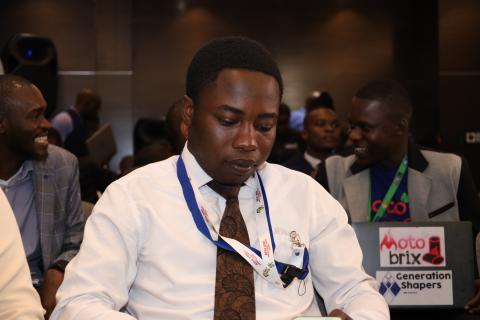 Edwin Odhiambo, a 25 year old Kenyan, is a dedicated advocate for urban and environmental planning, particularly for the youth. As a recent graduate of Kenyatta University, Edwin is deeply committed to empowering future generations and is involved in several youth-led initiatives. He founded the Youth and Urbanism Organisation, focusing on urban community development and climate justice through programmes like Voices for Just Climate Action. Edwin also leads the Generation Shapers Youth Group, which supports young people in Mathare Slums and serves as the Chief Operations Officer of Motobrix Social Enterprise, promoting renewable energy and climate change awareness. Additionally, Edwin is involved in the Motobrix Innovation Center and has been recognised for his efforts by UNICEF and various human rights organisations. Edwin's multifaceted approach to community growth, research and sustainability makes him a passionate and ambitious advocate for positive change.
Elethu Nkala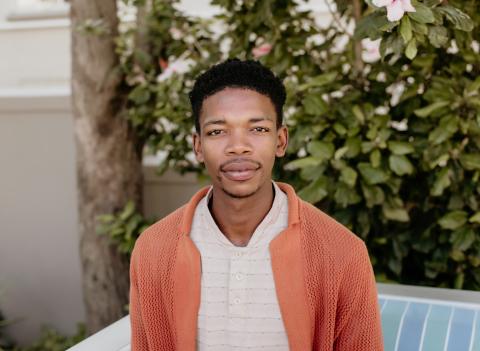 Elethu is a community and environmental activist and urban farmer from Gugulethu, South Africa. He currently works as a social impact designer and participatory research advocate with the Pivot Collective, where he co-develops and applies creative methodologies to build agency and social resilience. Elethu is also a co-founder of Newlife Activities, where he connects youth through creativity and bridges them to opportunities to upskill, develop agency and resilience in the face of adversity.
Juvenal Vitalis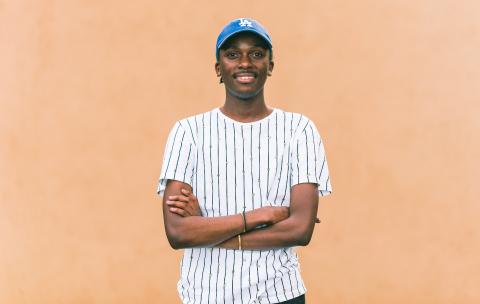 Juvenal is a 21 year old Tanzanian storyteller and podcast producer who has a deep passion for contemporary African culture. Driven by a genuine desire to make a difference, Juvenal established The Unapologetic Human podcast as a platform for discussing climate justice and other social issues. He is also committed to his work with the African School of Storytelling, where he helps empower grassroots voices to share Africa's cultural and natural heritage. Juvenal has been recognised with grants from the African Investigative Journalism Conference hosted by Wits University and the Bill and Melinda Gates Foundation. He is currently working on a critical project examining mental health care in Tanzania. His mission is to inspire action for a sustainable future in the face of the climate crisis. 
Khawla Hwiji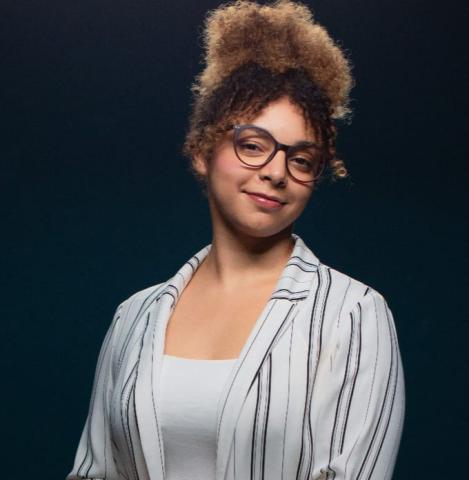 Khawla Hwiji, born in Soliman Nabeul, Tunisia, has been a member of the environment and development association in Soliman since 2012. She worked as a documentarian and videographer after completing her studies in film at the ISAMM Higher Institute of Arts and Multimedia Manouba and in 2020 she started her career as a documentary editor. Khawla created her own photographic exhibition, which aimed to guarantee sustainable development by promoting sustainable consumption of natural resources. She also created a short video, a fiction-experimental essay that aimed to convey glimpses of everyday farmers' lives as they overcome the challenges of global change.
Nancy Barisoa Andriamiarimbol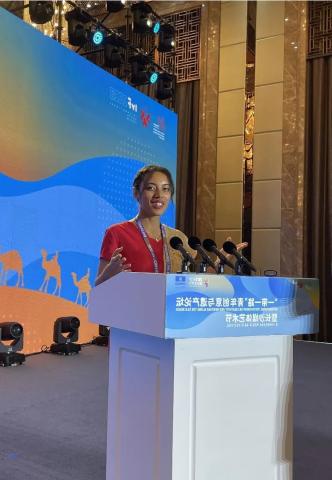 Nancy Barisoa Andriamiarimbola is a dedicated young leader and changemaker from Madagascar with a Bachelor's degree in computer science. Currently pursuing her Master's degree, Nancy has a deep commitment to driving positive change through leadership. She has received recognition, including the Team Leader Award from HUAWEI's Seeds For The Future programme for her team's innovative AI project combating poverty. Nancy also represented Madagascar as the sole delegate at the 2023 International Youth Forum organised by UNESCO, fostering cross-cultural dialogue. In her capacity as the founder and CEO of The Tanora Revolution Podcast, she addresses the issues affecting African youth, particularly Generation Z. In various roles, such as National President of the Mamelona Association and Regional Coordinator for Youth Opportunities in Africa, she has made significant contributions to skill development, community assistance, environmental awareness and disaster relief, positively impacting numerous lives and contributing to sustainable development.
Ndimuh Bertrand Shancho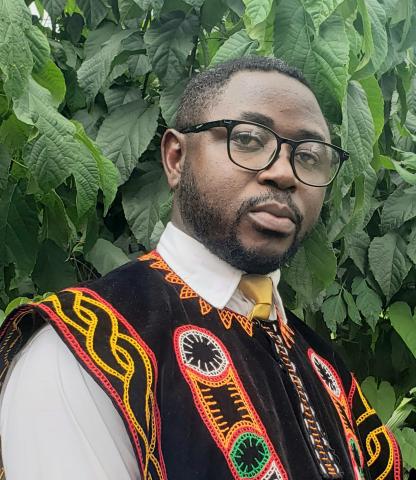 Ndimuh Bertrand Shancho is a Cameroonian conservationist, climate activist and environmental journalist. He holds a Master's degree in Natural Resource and Environmental Management and a Bachelor's degree in Journalism and Mass Communication. Ndimuh has over 15 years of experience in journalism and environmental reporting, species conservation, landscape restoration and climate action across different landscapes in Cameroon. His passion for a greener, safer and more sustainable planet for wildlife and humanity led him to found a non-profit organisation, Voice of Nature in 2019. Ndimuh is also the Publisher and Managing Editor of Voice of Nature News and Magazine, a source for environmental news. 
Pedro Alace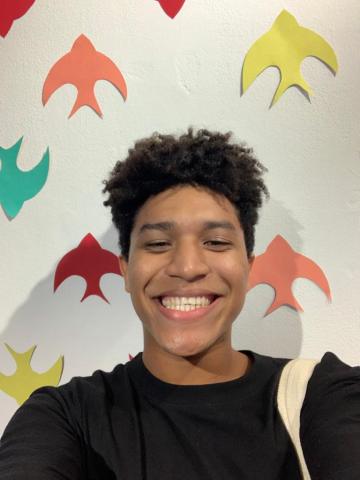 Pedro Alace is an agronomy student, visual artist and socio-environmental activist. He lives in the rural community of Itaqui in Castanhal – Pará, Northern Brazil, where he co-founded and works as a coordinator of the Mirí Collective.
Sylvia Hagan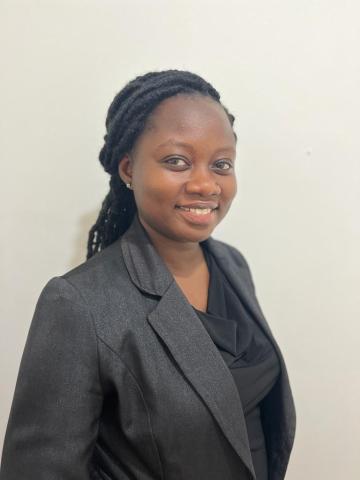 Sylvia Hagan, an industrial and organisational psychologist from Ghana, boasts a diverse background encompassing research, academia and human capital consultancy with over four years of professional experience. Currently pursuing a Doctor of Philosophy in Psychology at the University of Ghana, Legon, Sylvia delves into the intricate relationship between psychology, climate change adaptation and organisational sustainability. Beyond academia, she imparts her knowledge as a part-time lecturer at Regent University College of Science and Technology and has held pivotal roles at Deloitte & Touché Ghana, GCB Bank Limited in Ghana and the University of Ghana Business School. 
Toini T.D. Amutenya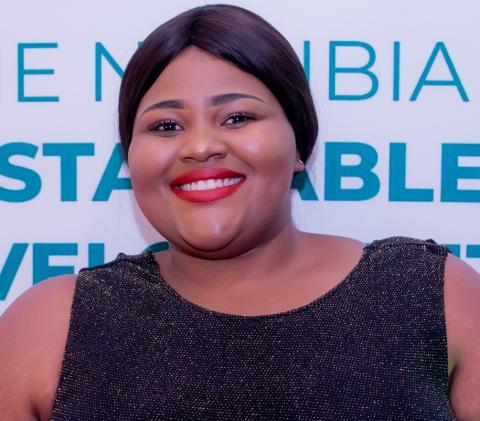 Toini T.D. Amutenya is the founder and director of the National Youth Climate Action Network of Namibia. Through this position, Toini focuses on promoting radical youth-led climate action towards sustainable development across Namibia. She is Namibia's 2021 Youth Action for Sustainable Development Champion and was recognised as a Top 100 Young African Leader in Conservation by the Africa Wildlife Foundation and the World Wide Fund for Nature, Africa. Her background studies are in natural resource management at the Namibia University of Science and Technology. In her role as a 2022 Max Thabiso Edikens Global Climate Ambassador, she is a dedicated youth climate and social justice activist and a young negotiator on climate change, passionately advocating for environmental, social and biodiversity conservation.
Comments