Caribbean climate adaptation - The role of government
Caribbean climate adaptation - The role of government
Share this:
Story detail:
Drawing on research from across the Caribbean, CDKN has produced a series of knowledge products focussing on national policy, institutions and good governance. These products link to a resource library of reports, tools and presentations detailing best practice approaches and case studies from Caribbean countries.
Click here to explore the research.
[caption id="attachment_71612" align="alignleft" width="172"]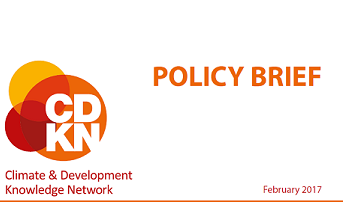 This policy brief provides best-practice guidance on good governance for climate resilience in the Caribbean.[/caption]
[caption id="attachment_71611" align="alignleft" width="172"]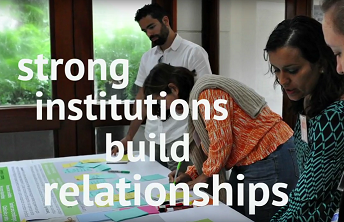 Watch and share this video showing how governments can best translate national policy and plans into action at the local level. This video is also available with Spanish subtitles.[/caption]
[caption id="attachment_73787" align="alignleft" width="166"]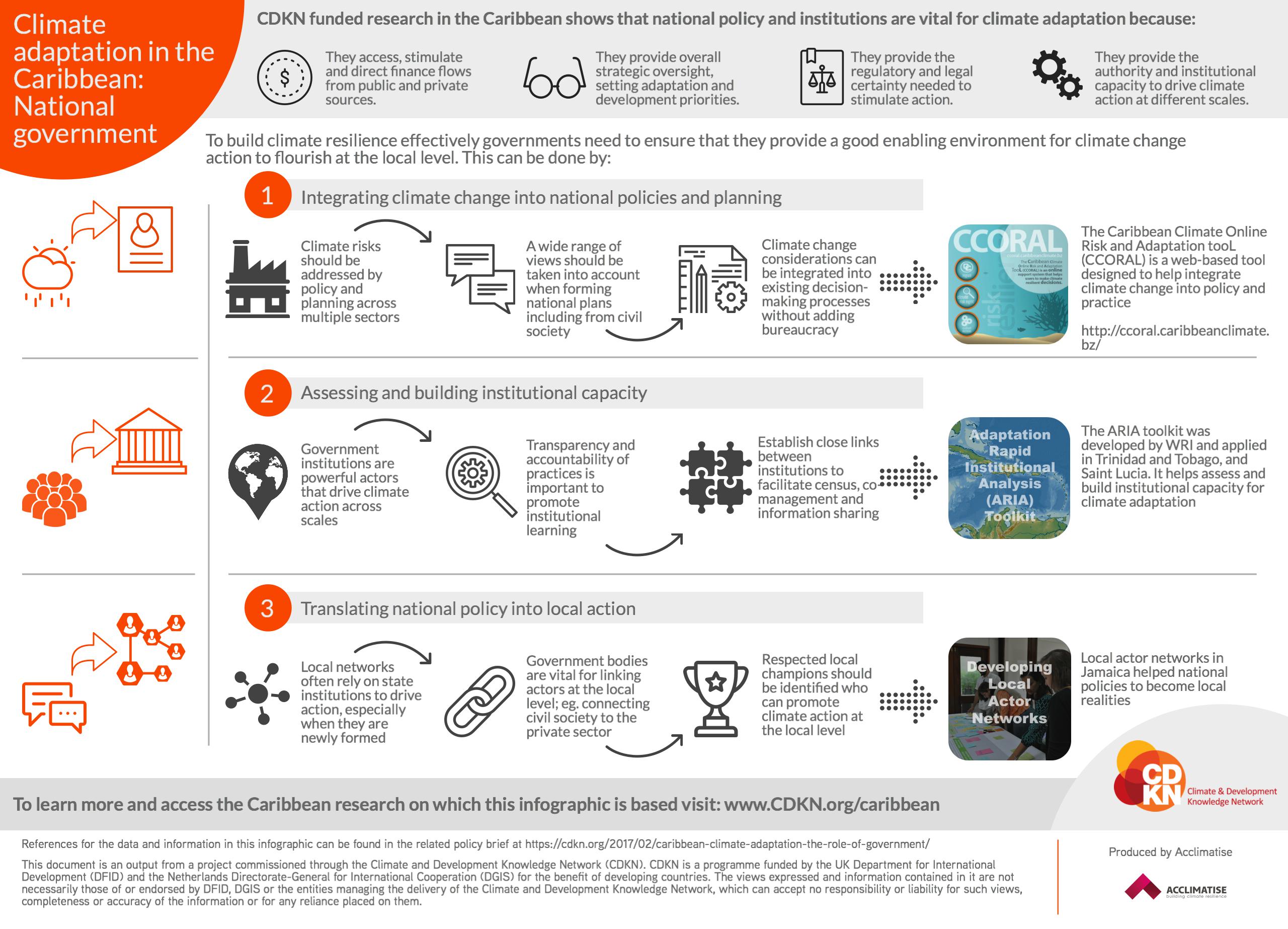 This infographic shows what steps national governments can take to foster good governance for climate adaptation in the Caribbean.[/caption]
About this knowledge package
This knowledge package draws on 68 outputs from CDKN-funded projects that took place in the Caribbean over the last 10 years. Aimed at Caribbean policy makers, researchers and policy advocates, the work provides practical information about how national government can facilitate climate resilience action. The resources give details of how to integrate climate resilience into national plans and policies, assess and strengthen institutional capacity at different scales, and build local networks to deliver climate resilience on the ground.
Key findings from the research include:
Policy and governance arrangements at the national level are vital for climate adaptation. Local action is important but is insufficient in isolation.
National governments provide strategic oversight, access to climate finance and have the capacity and authority to drive climate action.
Climate change considerations should be integrated into policies and plans across government departments. The CCORAL tool allows decision-makers to do just that.
Institutional arrangements are vital to help translate government policy into action. Governments can use the ARIA tool to assess their institutional adaptive capacity as a first step to strengthening these frameworks.
Government institutions are vital to stimulate action at the local level. Networked governance arrangements can help to build movements for climate resilience that help translate national priorities into local action and integrate local needs into national policy.
Picture on right: Göran Höglund (Kartläsarn) 
Comments