Knowledge for resilience: A small island state perspective
Knowledge for resilience: A small island state perspective
Share this:
Story detail: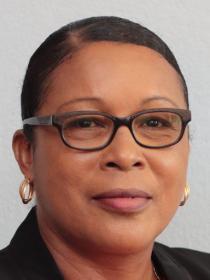 H.E. Sylvanie Burton is Permanent Secretary to the Government of Dominica, Ministry of Youth Development and Empowerment, Youth at Risk, Gender Affairs, Seniors Security and Dominicans with Disabilities. She spoke with Mairi Dupar about the role of knowledge and education in preparing people and communities to be more resilient.
MD: How you see the role of knowledge and education in boosting Caribbean resilience to climate change?
SB: The education sector is critical to boosting climate resilience in the Caribbean. The future of our country is our children. They need to know about the effects of climate change on our communities and country and the wider world and how to deal with these effects. In Dominica, from pre-school to tertiary level, we try to give them as much information as is possible.
For example, in the agriculture sector: What can we do to preserve our land? To reduce the impact of the hurricanes and other natural disasters? To lessen the drying of rivers and generally reduce the impacts of climate change?
The education sector has much to do for young people – but you have to do things in a creative way to catch their imagination. You have to think out of the box.
A lot of young people are into social media. Technology can be utilised to impart knowledge. To educate them holistically means utilising all available avenues, to include electronic gadgets like tablets, mobile phones. Gone are the days of only lecturing them at school!
MD: What is Dominica's approach to investing in skills development for the labour force?
SB: We have several approaches. The first area is about strengthening sustainability in terms of people's livelihoods: building capacity in areas needed for the development of the country.
We have a Youth Skills Training Programme with different modules such as computer science, electrification, hospitality and building maintenance. All modules are designed with resilience in mind. For example, in the health sector, you want to build resilience for young people so that in the event of a crisis, the health system can recover quickly.
The second area is about building climate resiliency in all sectors. Given that Dominica has a National Resilience Development Strategy in place, our approach is cross-cutting.
We are not only preparing for natural disasters. We are dealing with employment and poverty as well. We are not just looking at urban, but also at rural areas. We want to build strong communities. If we have a shock, we want the country to return to some level of normalcy within one to two weeks.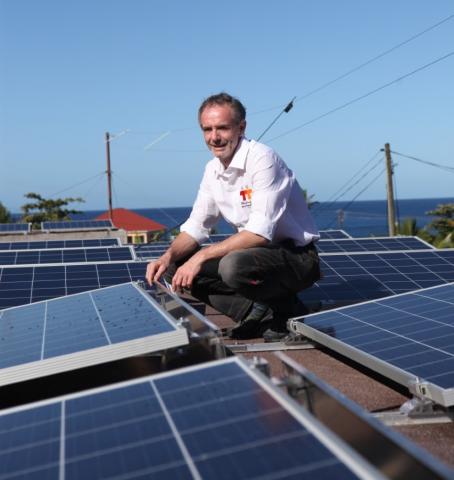 MD: Is there a gender dimension to preparing the workforce for resilience?
SB: My Ministry includes the Bureau of Gender Affairs, so gender comes into everything! In every project planned we look at resiliency from a gender-based perspective.
One example is our targeted support for the women who are fishmongers – the women who sell fish. We want to provide them with greater resiliency, so we are providing coolers and icemakers for them (with solar power) and assistance to preserve and process the fish. We are also working to improve on the disaster shelters to better accommodate the needs of women and girls and those with disabilities.
We are also working to assist women farmers to produce crops that will withstand shocks – by providing technology, planting materials, and packaging to preserve food, including during the hurricane season.
MD: Indigenous and local knowledge can be a valuable asset in addressing adaptation and climate-related disaster risk reduction. How to integrate it in countries' climate action?
SB: I am from Dominica's Kalinago indigenous community. Local and indigenous knowledge can definitely be an asset in addressing climate-related shocks.
Our ancestors knew when storms were coming, thanks to the clouds. They would dry and smoke fish that would last through the hurricane season, so that the fishermen did not have to go out to sea.
In agriculture, they had practices that were resilient against hurricanes such as intercropping, and soil cover utilising vetiver grass.
They would use trees as buffers to protect roofs from storms – nowadays, the houses are built so close together and there are no buffers.  Indigenous knowledge like this is critical and we can integrate it in public policies.
In fact, following Hurricane Maria, the Housing Division of Dominica has integrated traditional architecture: such as A-frame roofs and also hip-roofs. These are A- or semi-A shaped and do not have nails but screws. My ancestors used wooden nails to fasten the rafters together, these were able to withstand the force of the wind. They can withstand hurricanes better. In this way, modern design and indigenous knowledge come together.
MD: What else needs to happen for the Caribbean to adapt to climate change effectively?
SB: Policy is really important. In Dominica, the National Resilience Development Strategy is in place and the Climate Resilience and Recovery Plan. The plan's pillars are (1) Climate Resilient Systems, (2) Prudent Disaster Risk Management Systems, and (3) Effective Disaster Response and Recovery. These are a map for building a robust economy and strong communities. If we can achieve what we set down in the pillars, we can consider ourselves on the path to achieving climate resiliency and managing disaster risk effectively.
Photo (top): 'Resilience in the back yard' by Sherrel Charles. For the story behind the picture and other tales of Caribbean climate resilience, please visit bit.ly/Carib-resilience
Comments