Climate funds face tension between country ownership and pressure to disburse funding
Climate funds face tension between country ownership and pressure to disburse funding
Share this:
Story detail:
Tags:
climate finance,
Green Climate Fund,
specific financing mechanisms
Virginie Fayolle, a Senior Economist at Acclimatise, explores some of the tensions between international climate funds' drive to disburse funding and the standards and procedures required of their developing country recipients. This is the first blog from a CDKN learning programme on what makes a 'bankable' climate project.
Let's preface this post with an indisputable fact: despite funding's being available, accessing climate finance can be challenging. For instance, although US$ 10.2 billion are available under the Green Climate Fund (GCF) to fund adaptation and mitigation projects, only US$ 424.6 million worth of projects have been approved so far (as of 8th August 2016).
There is a multiplicity of funds available to finance climate adaptation and mitigation-related projects, most of which have specific fund application requirements and eligibility criteria. Understanding which mechanism to apply and how best to access funding is only part of the problem. Accessing funds is challenging not least because of the lack of investment-ready projects and the limited capacity to absorb their management and delivery.
In June 2016 in Lima, the Government of Peru and the Climate and Development Knowledge Network (CDKN) hosted a four-day South-South learning exchange event that brought together decision- makers from Bangladesh, Colombia, Ethiopia, Pakistan, Peru and Rwanda. Through peer-to-peer learning in a safe space, they shared their experiences and emerging practice of developing climate change projects that could attract funding.
From the workshop's proceedings emerged three main messages:
(1) Funds are interested in projects that go beyond "bankability" (described below);
(2) Developing good quality projects is challenging for countries;
(3) There is a disconnect between country ownership and fund requirements.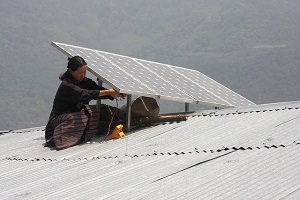 Funds are interested in projects that go beyond bankability
Bankability is a term that has been increasingly used by the international climate finance community. However, this term originates from the private banking sector, where a financier investing in a specific project would require a return on his/her investment. It may not be an adequate term for climate projects, especially for grant projects for which no repayment is expected. Some climate funds prefer to refer to the terms 'fundable' or 'financeable' rather than 'bankable'. For instance, the Adaptation Fund prefers to refer to 'financeable' projects.
Funds may have different priorities and mandates but are all impact-driven and focused on ensuring the sustainability of the impacts beyond the project lifespan. A fundable project is a project that meets the fund requirements, while many requirements are cross-cutting and apply to all funds such as effectiveness, sustainability and efficiency (social, economic and environmental impacts).
The GCF strives to go beyond other funds by funding projects that are particularly ambitious. Project proponents need to demonstrate their project potential for a paradigm shift or "a shift away from practices that are incompatible with the challenges of climate change" (CDKN, 2013).  At its 13th meeting last June, the GCF Board – in adopting its interim risk and investment guidelines – reiterated that the fund "intends to be an institution that takes risks that other institutions or funds are not willing or able to take," signalling that it has a higher risk appetite compared to other funds (Third World Network, 2016).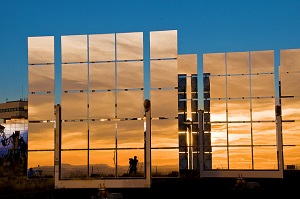 Developing good quality projects is challenging for countries
Bearing this in mind, the climate funds are facing a lack of investment-grade projects they can fund. This problem becomes particularly salient when considering the small number of projects approved by the GCF that have been submitted by direct access entities (Editor: this refers to developing country agencies that may receive and/or disburse funds directly rather than accessing funds indirectly via an international or multilateral institution).
Countries often mention the significant complexities of funding applications and upfront costs associated with proposal preparation as barriers to accessing funding. High project development costs are often linked to the high level of due diligence required.
According to Eco Ltd Group (2016), 34 person months over a period of 6.5 months (level of effort) is required on average to develop a full GCF project proposal, which costs up to US$ 150,000. According to the same study, GCF proposal requirements that are considered most challenging by project proponents were financing and cost information, expected performance against investment criteria, and supporting documents, whilst noting that support was most needed for financial modelling and technical and engineering assessments, multi-stakeholder engagement, and support to translate plans into tangible agreements.
Access to data is also often mentioned by countries as a significant cost factor in project identification and preparation. For instance, a workshop participant from Asia mentioned it took three years to gather relevant data from multiple governments agencies to support the preparation of a specific project proposal.  Interestingly, in the case of African countries, the approach considered to address this challenge was to centralise all relevant data in one place, such as a national climate fund, to make them readily available to project developers.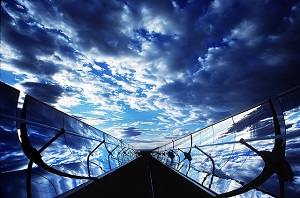 There is a disconnect between country ownership and fund requirements
Some of the discussions at recent GCF Board meetings have raised concerns regarding whether direct access to funds through national funding entities might lead to money not being used for ambitious actions. Yet, this argument neglects the important potential of direct access regarding enhanced country ownership. At the same time, while the GCF calls for more funding proposals from direct access entities, ambitious funding requirements are an important barrier for direct access entities with limited capacities.
Countries also mention challenges in aligning fund requirements with national priorities. This is often a very complex ask because of the multiplicity of actors engaged in the proposal preparation and endorsement. The government, the fund and the institution implementing the project have sometimes diverging mandates and priorities. The call for alignment with fund requirements should not however be regarded as contrary to the principle of country ownership; rather, it needs to be defined in the national context but with regard to the Fund's key objectives; this requires a great balancing act by countries. As a possible way to tackle this challenge, workshop participants from Latin America mentioned the development of a check list to prioritise GCF project concepts.
It remains to be assessed to what extent these tools can be effective in promoting better alignment of country priorities with fund requirements, and be applied in other contexts. Participants from Asia were particularly interested in learning from the Latin American experience.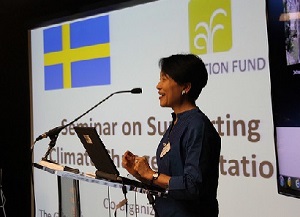 The way forward - How to bridge the gap?
Two areas for action are required:
Simplify the approval processes for funding proposals: To reduce complexities and costs involved in project proposal development, the Paris Climate Agreement included language that aims to encourage simplified approval procedures from climate funds. Despite this pressure, significant simplification of procedures and relaxation of fiduciary standards are unlikely because of accountability to donors is of prime importance to the funds; there are also concerns over the potential misuse of funds.
A few funds such as the Global Environment Facility (GEF), Adaptation Fund and the GCF, are however leading the way by developing simplified processes for approval of proposals for small-scale activities. Regarding the GCF, there are still uncertainties about how these new simplified procedures will translate into practice.
Build the capacity and skills of direct access entities: A notable development in the climate finance community is the increasing resources made available by certain climate funds such as the GCF and Adaptation Fund to provide readiness support for developing countries.
For instance, GCF readiness grants are available to direct access entities to develop project proposals for small scale activities (i.e. less than 50 million dollars) through a new Project Preparation Facility (PPF).  The latter still need to be operationalised by the Fund. Similar support will be provided by the Adaptation Fund to accredited national implementing entities (NIEs) in the areas of environmental, social and gender risk management as they design, develop and implement concrete adaptation projects and programmes.
CDKN is currently leading a process to learn from its own experience of strengthening developing country access to international climate finance and bankability of projects. CDKN will continue to share more of these findings as they emerge.
Images:
All credit Sandia National Labs except Bhutanese woman with solar panels, courtesy Asian Development Bank, and Dr Naoko Ishii, courtesy Adaptation Fund.
References:
CDKN (2013), How can the Green Climate Fund initiate a paradigm shift?
Eco Ltd (2016). GCF insight story in advance of the 13th GCF Board Meeting. 27th June 2016.
Third World Network (2016). GCF to be an institution that takes risks – reiterates Board. Kuala Lumpur, 11th July 2016, Hilary Chiew.
Comments