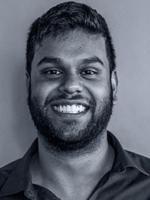 Photo: Green Growth Knowledge Partnership
Kamleshan Pillay is climate risk and adaptation finance specialist with nine years of international
experience. He is the director of Adaptive Management and Finance, a specialist climate finance
consultancy based in Cape Town. Kamleshan holds an MPhil in Environmental Policy from the University
of Cambridge and is currently completing his PhD specialising in Adaptation Finance from the
University of the Witwatersrand.
Most recent content from this author