NEWS: CDKN's Negotiations Support programme awarded best international project
CDKN's Negotiations Support (NS) programme was awarded best international project at the twentieth annual Management Consulting Association (MCA) Awards dinner last week in London. These industry awards mark excellence in consulting and as such CDKN faced stiff competition from several other excellent international projects. CDKN's Negotiations Support programme was stand-out in its category for delivering a truly international impact and critically giving the poorest and most climate vulnerable countries a voice. CDKN were highly praised for successfully delivering a programme that was the first of its kind.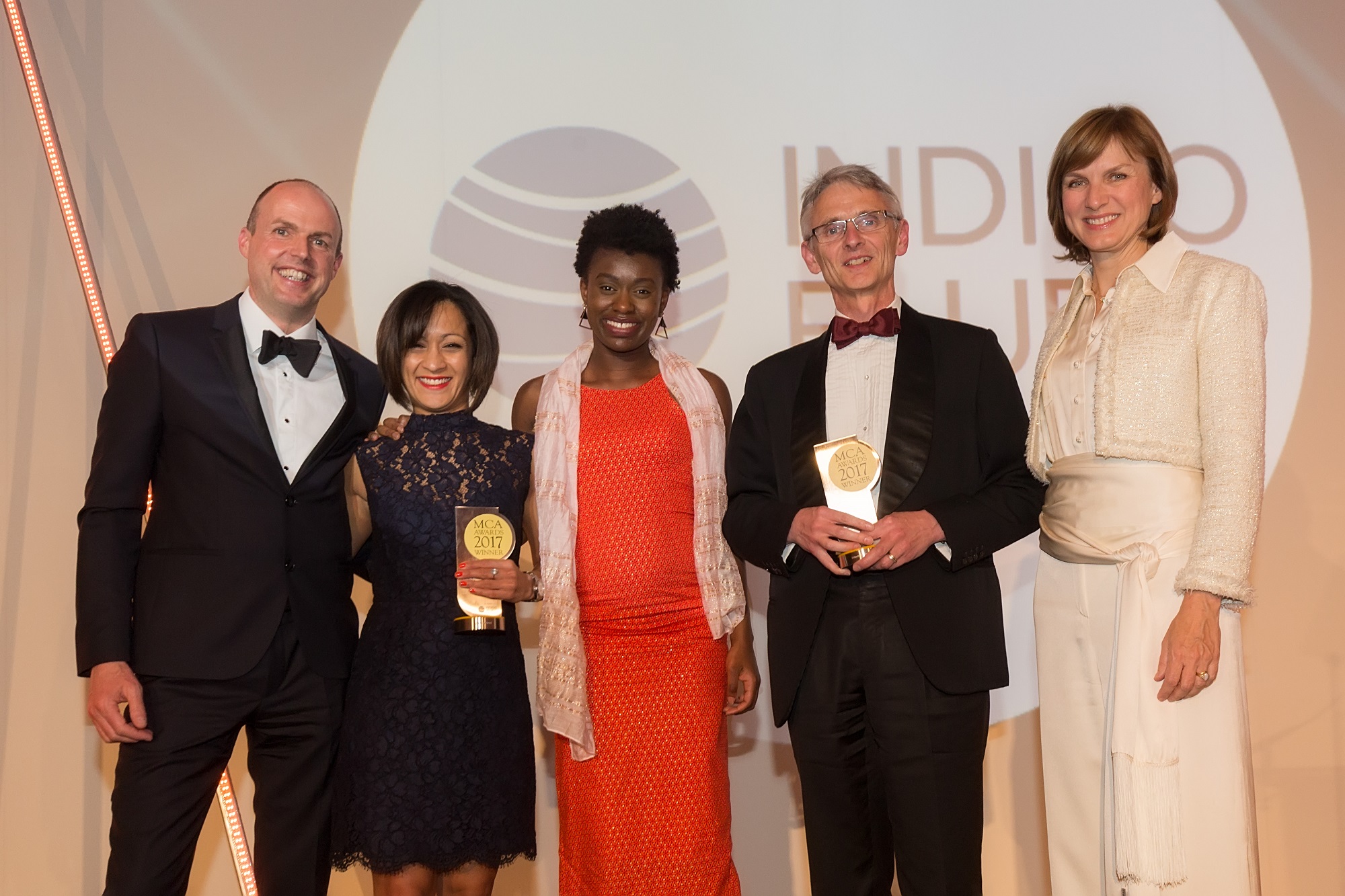 For many years, developing countries, who are most vulnerable to the impacts of climate change but least responsible for the problem, were conspicuously absent from climate change negotiations.  In September 2011, the UK government set up the Climate Window of the Advocacy Fund to strengthen the influence of the poorest and most climate-vulnerable countries in international climate talks, and in doing so helped to level the playing field between developing and developed countries.
With the Fund, CDKN established the Negotiations Support programme. Over the last 6 years the programme has trained 1208 individuals; supported 517 negotiators to participate in international climate meetings; generated 2,577 cases of legal, technical and climate finance advice; and produced 349 formal submissions to the international process.  In December 2015, following two decades of negotiations, 195 governments came together to sign the Paris Agreement – a climate agreement ambitious enough to protect the poorest nations yet nuanced enough to bring the major polluters to the table.  The Agreement critically recognised the special needs and circumstances of Least Developed Countries (LDCs) and Small Island Developing States (SIDS), and secured several important provisions for these countries to manage the impacts of climate change and transition to a low carbon future. The work marked a radical change in the way international negotiations work, and bought a lasting impact on the future of our planet. Read more here.
"I wish to express my most sincere appreciation to CDKN for your extraordinary and dedicated support to our Group during the past six years of the UN climate negotiations. With your support for our negotiators, our Group built essential capacity to engage. With your support for coordination of the Group, we were better organised to participate. With your support for legal, technical and strategy advice, our Group was better prepared to influence. Thanks to you, we were vocal, visible and ultimately influential in the unrelenting and complex climate negotiations." Tosi Mpanu-Mpanu, chair of the Least Developed Countries Group, representing the 48 poorest countries in the world.
Save
Save